In-Service, ONE-Way QoS test
Intended to know how voice/video/data perform in terms of quality, performance and availability
When Ethernet / IP networks were deployed testers were asked to measure performance and quality new procedures were designed but tests paradoxically remained out-of-service and loop-back like in the old TDM networks. However, can these results be considered valid for IP networks?
Definitely NO because QoS changes across the time depending on traffic conditions. The Queues in routers are not the same Sunday that Monday early morning. Moreover, bandwidth demand is asymmetric, often very different on each direction. Consequently measurements should be in-service and separately for each direction.
Case studies
(LTE operator) 'We need to measure accurately one-way delays between Grandmaster and slave clocks, otherwise PTP do not work accurately'

(CERTIFICATION) ' What we need is a Network Certification at the IP layer and independently of the infrastructure'

(OPERATOR) 'we should provide SLA compliance of our public services including IP accesses, Virtual Private Networks (VPNs) and Internetworking solutions'

(QUALY ASSURANCE) 'QoS Evaluation according to the international standards and identifying the potential degradation sources'

(ENGINEER) 'this confirms the ability of our network to support services such as VoIP, IPTV or Critical Data'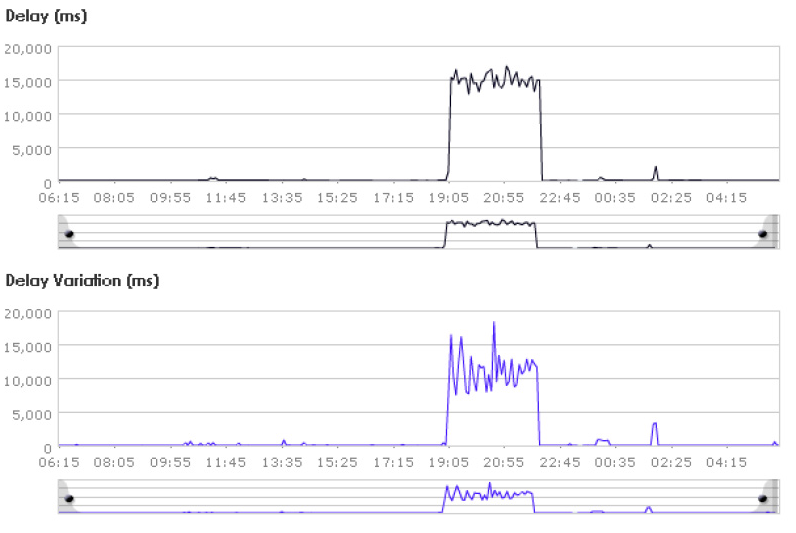 Net.Audit meet IP test needs
End-to-End :Net.Audit can measure Quality and Performance from any point of the Network, beyond NATs to local addresses

In-Service:

In Ethernet / IP out-of-service measurements of QoS are not valid, because traffic conditions change continuously

One Way test: Up & downstream measurements is a must because IP is asymmetric. It is useless round-trip!
Synchronized:

Sync achieved using either GPS, PTP or NTP with an accuracy of 1ms

Multi-point

: If IP network are multipoint, why hand-held instruments are still executing point-to-point tests?




ACURATE&SCALABLE

Dear Customer,
There are many reasons why Testers and Routers are not the right tools to measure the QoS, SLA, and Performance when the network is in service. Most Testers and all Routers are really designed to measure the performance of packet networks. GbE testers are designed for either installation or development testing but are not suited to measuring the constantly changing conditions in a live, dynamic network environment.
Kind Regards,


Sales Director