Interop Tokyo: Award in Testing
The Best of Interop Awards recognize manufacturers that have made significant technological advancements in specific areas, in this case in Test and Synchronisation . The winners in each category represent the products that INTEROP judges believe have the most significant technical impact on their segment and are helping to move industry forward. Therefore Ether10.Genius represents a range of new capabilities and cutting-edge features.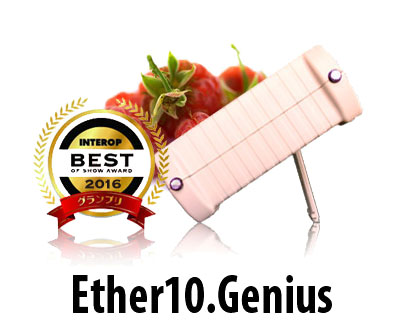 Ether.Genius: built-in Rubidium
PTP master-slave architectures demand high precision and long term stability that can be assured ALBEDO field testers. They are equipped with the functionalities you need to verify the time accuracy of any telecom architecture using PTP Synchronization. This family of testers always have PTP master/slave emulation to qualify the networks, devices & clocks measuring any phase/frequency/trasmission impairment including MTIE, OWD, FPR or TE.