A tireless packet Sniffer
Net.Hunter filters, captures, taps & saves packets to a local SSD disk at wirespeed, wherever you are
Net.Hunter is a stream-to-disk device that can filter, copy, save and eventually tap packets at FULL wirespeed to assist those who need to monitor, tap and record any data, protocol or conversation without disturbing the live traffic or generating jitter, delay and loss.
Why Net.Hunter? standard testers and probes are NOT able to provide the complete view that network experts need.
CTIA Awards
Net.Hunter has been nominated for the Emerging Technology Award in the CTIA event - Fraud & Security category - Las Vegas (NV).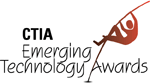 Case studies
(BROADCAST) 'we are losing Video Streams of the IPTV service, please capture IGMP transactions only'

(OPERATOR) 'go to the client premises and capture and time-stamp PTP traffic in both directions'

(NETWORKING) 'how can we tap the packets in a live line without disturbing the rest of the traffic?'

(LAWFUL) 'the courts have requested the police to capture all the messages from this IP address'

(ENGINEER) 'my protocol analyser does not work at that bit rate, what can I do?'

(MAINTENANCE) 'we need to filter and tap from one splitter in the subway, but there is no power plug available!'

(DEFENSE) 'suspicious messages must be decoded seamlessly at any place of the network'

(SECURITY) 'the firewall is not fast enough, we need a tool capable to filter & record potential hackers, malware and unauthorized access'
Features and Benefits
Built as a field device Net.Hunter can be used to capture data at any point of the network.
Non-stop packet tap 24/7/365

Filter/Capture/Tap at full duplex GbE

Filtering, Capture, Decoding & Aggregation by FPGA

Storage size: 120 GB disk

Capture & Record at wirespeed (2Gb/s)

Smart Capture: first Filter and then Record
NTP Synchronised PCAP Time Stamp

Wireshark friendly for protocol analysis

VoIP, IPTV, Data, TCP/IP and more

Real time Multistream captures for IPTV

No MAC, no IP meansd Undetectable

Monitor and Pass Through modes

Captures CRC errored frames

Built-in Tap to 1000BASE-T and Wi-Fi

Wi-Fi Multi/Broadcast capture & record

16+16 Programmable Filters

VNC remote control

Access via standard web browser

IPv4 and IPv6

Fault tolerant to AC power loss

4.5h of operation with batteries

2.6 lbs / 1.2 kg

VNC remote control
MADE-IN-EUROPE

SHARP&IMPLACABLE

Dear Customer,
Dear Customer, Net.Hunter is an outstanding ALBEDO achievement. A portable tool that includes absolutely all the features that only advanced Taps have, but in a hand-held battery operated format in order to reach absolutely any point in the network. Most importantly, Net.Hunter has a solid state Disk Drive to save at FULL wirespeed all the packets you want up to 120GBytes and this milestone lets Net.Hunter operate independently in a very unique segment. This device can be used as a standalone or distributed to multiple locations synchronised by NTP PCAP timestamp and is ideal for Network Operators, Defence, Intelligence agencies and Network Trouble-shooters.
Please contact us to organise a demonstration, or alternatively, available for rental from Livingston Ltd if this is your preferred option. Tel: +44 (0) 208 614 4055
Please contact us, to organise a or loan a unit.
Kind Regards,




Marketing & Sales Director